DISTRICT FESTIVAL ANPRUGGEN
from 14:00 h | Innstraße - Waltherpark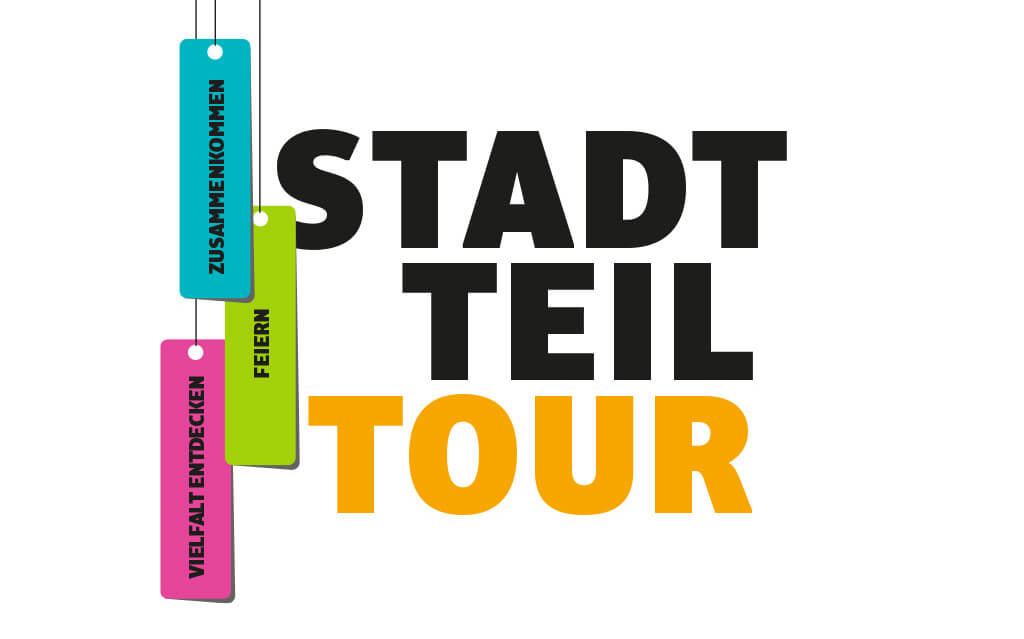 This page was translated automatically. The City of Innsbruck assumes no responsibility for the accuracy of the translation.
7.10TH | ANPRUGGEN
The stop in Anpruggen (Innstraße - St.Nikolaus) marks the end of this year's district tour and invites you to a big street party. A special feature of this district: its location 'at the bridge' gives it its name. It is also the oldest part of Innsbruck. But: Anpruggen is not really 'old', there is a lot going on here! We want to show this diversity at the district festival. Numerous local institutions, businesses and facilities are putting together a varied program. And this much is already promised - there will be something to discover in many corners.
Musically everything stands here in the indication of the Singer Songwriter. At several places local and international artists and bands provide for good tendency with fine sound and rousing beats. A large children's and family program with many participation and play stations promises a fun and entertaining afternoon. The local gastronomy conjures up the cultural diversity of the district on the plate when different and international delicacies are served.
MAIN STAGE - at Hans-Brenner-Platz
hosted by Montagu BedxBeers
14:00: Parade and square concert Musikkappelle Mariahilf
14:30: Funkfreak and record store
15:30: Good Habits
17:15 h: Tribubu
19:00 h: Level Spaces
20:30 h: Daiana Lou
Stage in Waltherpark
hosted by Dachziegelflow
14:00: Roman Bernhard (singer-songwriter)
14:30: Eric Bley (Funk/Soul)
15:30: Humming People (Indie)
16:30 h: Roman Bernhard (singer-songwriter)
17:45: Rhe Band Jeanny (Post Indie Punk)
19:00: Beyond Hills (Reggae/Dub)
20:00 Clock: Hip Hop Cypher (Hip Hop)
Stage at the bridgehead
hosted by Montagu BedxBeers
14:00 Marching Band John Blow enters the stage
14:30 Elvirais Kiss
16:30 h: Airplane Food Band
18:00 h: Matthias Patterer
20:15 h: Good Habits
large games and hands-on program
50 years of Natopia with hands-on and experimental stations
Circus Meer - feel like a real circus acrobat and walk on stilts, balance on balls and learn tricks
Paint the Street and Woodschtock - paint the streets with chalk and build creative structures with hundreds of wooden sticks
Radl-Salon with crazy bikes Mowetz - bike curiosities, where you sometimes have to hop, and sometimes balance to get ahead, or sometimes have to steer to the right to go left
other program highlights
Flea market the floorboard
Bike flea market scouts
Live reading with the actors of the Tiroler Landestheater from the play "Odyssee