SPRING CLEANING WITH IKB INTERIOR SHORE CLEANING
11:00 -17:00 | Marketplace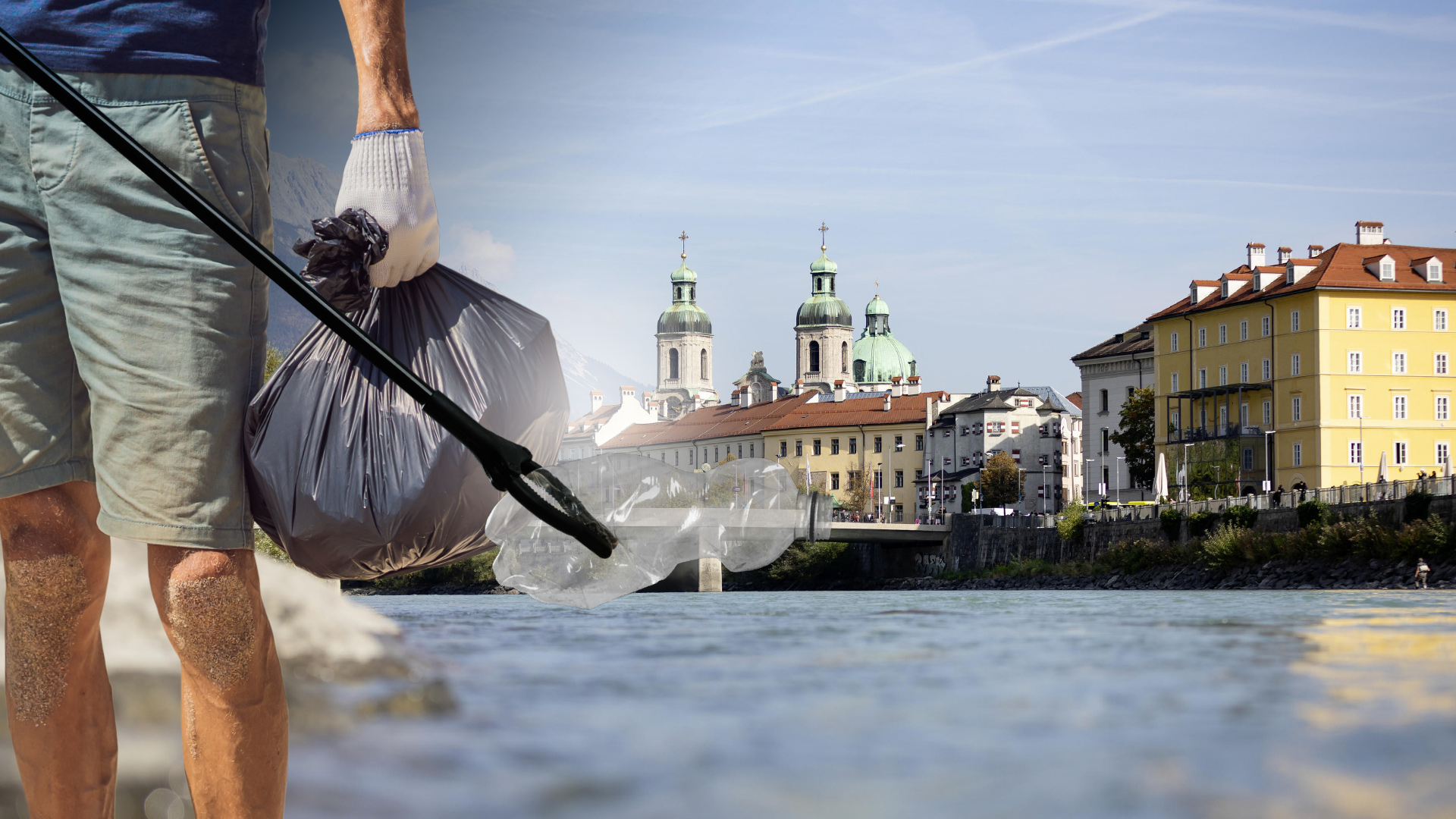 This page was translated automatically. The City of Innsbruck assumes no responsibility for the accuracy of the translation.
Shortly after the official start of spring and as a prelude to the upcoming Easter season, the city is cleaning up. in cooperation with the Innsbrucker Kommunalbetriebe AG, numerous Innsbruck associations set out with tongs and garbage bags to clear the banks of the Inn River of litter in designated areas from O-Dorf to Kranebitten.
Big family environmental festival at the market place
Following the collection campaign, the environmental festival "Spring Cleaning" for the whole family will start at 11 a.m. at the market square. Creative and varied play and handicraft stations on the subject of up- and recycling await the young visitors. A special highlight will certainly be the garbage trucks to touch and test. Culinary refreshments will also be provided. Refreshments and a vitamin kick will be provided by Lili's Vitaminbar, which will be moving its stand from the market hall to the market square on this day. The "garbage drummers" from the Innsbruck Music School will transform garbage cans and garbage cans into instruments and provide a creative musical interlude. Life Radio on site provides good music and entertainment. Spin the wheel of fortune and win great prizes and give-aways. Exciting and amazing facts about waste can be discovered on information and quiz boards.
Info: The rush among the participating clubs is so great that no more registrations are possible. For organizational and safety reasons, the cleaning campaign will be carried out exclusively by the participating clubs and organizations; unfortunately, 'private' participation is not possible. However, we are happy about every visit at the family festival at the market place. This is free and open to all.