Family carnival | Shrove Tuesday -
'Kugelrund und Kunterbunt'
13:00 -18:00 | Maria Theresia Street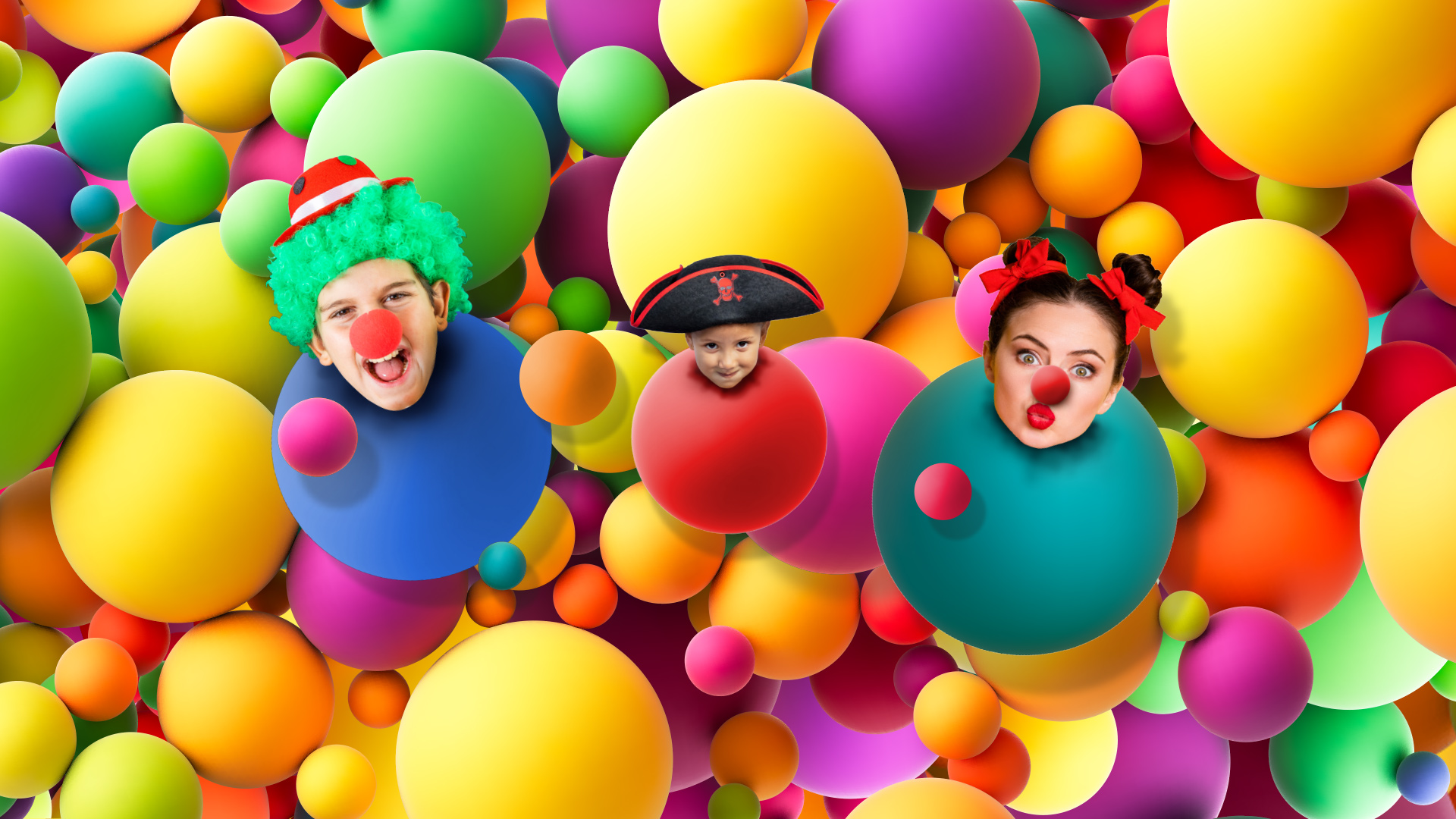 This page was translated automatically. The City of Innsbruck assumes no responsibility for the accuracy of the translation.
It was colorful and foolish at the family carnival in Innsbruck's Maria Theresien Street on Shrove Tuesday, 21.2.2023. In perfect weather and spring-like temperatures, around 5,000 carnival enthusiasts, including countless families with children, came to Innsbruck's city center.
true to the motto "Kugelrund und Kunterbunt" (spherical and colorful), a varied program was offered to the visitors. There were action-packed ball and bouncing stations, and the little ones could let off steam creatively with colorful paint spinners and painting easels. And of course there were also make-up stations - whether glitter, flowers or animal motifs, the main thing was colorful. Various large wooden games invited young and old to play along. Many visitors were also extremely imaginative and creative with their disguises and costumes. Thus small lions romped next to funny garden gnomes and small and large superheroes. DJ Amato with Radio MagicHIT and presenter Tobi provided the best musical atmosphere, inviting the audience to sing and dance along. With their performances and partly elaborate costumes, some Innsbruck youth customs groups caused enthusiasm among the audience. The Innsbruck Witches, the Arzler Muller, the Höttinger Muller as well as the City Guard were among them.