EASTER CLEANING - A FESTIVAL AT THE MARKET PLACE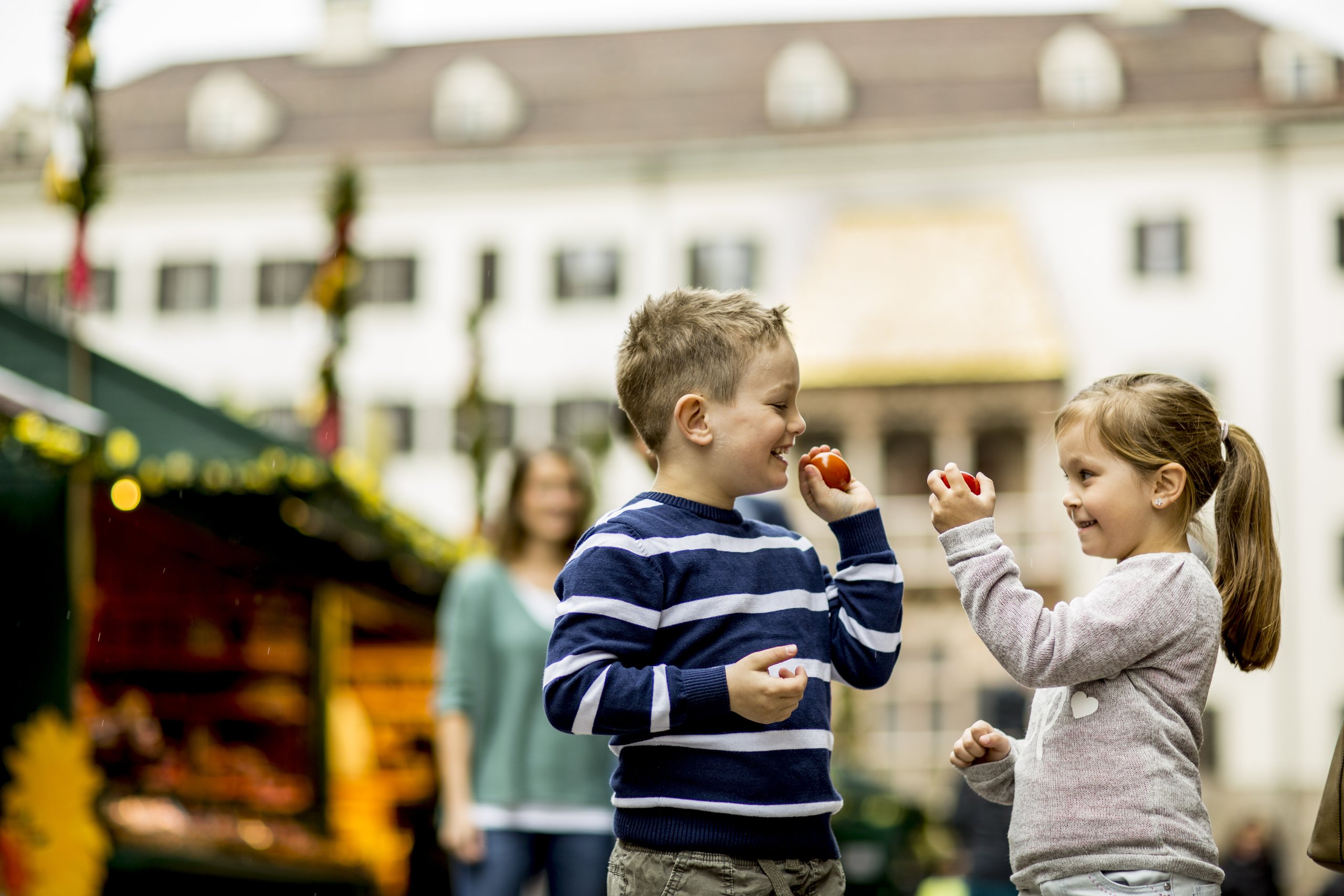 This page was translated automatically. The City of Innsbruck assumes no responsibility for the accuracy of the translation.
Come in on April 8, 2022, just in time for the start of the popular Easter market in the old town, which attracts visitors with traditional products and special treats. As a special highlight, a children's and family festival was held this year on the market square.
PROGRAM | from 10 am - 4 pm
Flower stand of the city of Innsbruck - Get your flower while stocks last
The Street Departments - Tips and information on waste disposal in public areas
SUPER MARKT - The weekly market visiting the market place
Walde Soap Stand - Presentation and sale of high-quality soap articles and cleaning products made from natural and nature-based raw materials
Welcome to the market hall - Come in, the market hall stallholders are looking forward to your visit
Die Floraphoniker - The first and only garden tool band
Upcycling Riesenspiele - "World of sound" - and the world sounds after all
Culinary delights - delicacies from the marketplace caterers